Christian Education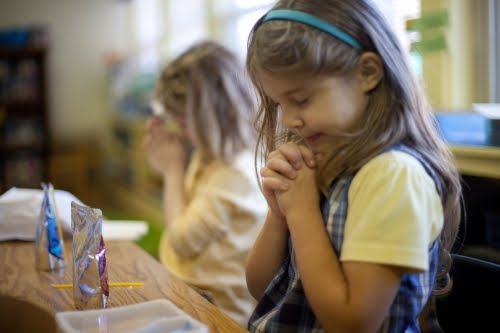 St. John's is blessed to offer "cradle to crown" Christian Education. From Sunday School classes held August through May to the 3 year old preschool through Eighth grade education offered at our own St. John's Lutheran Elementary School, our congregation takes seriously God's promise that his truth alone has the power to set a human heart free. St. John's also is federated with 22 area WELS congregations to provide Christian secondary education through Manitowoc Lutheran High School in nearby Manitowoc. We also support or are affiliated with by way of our offerings and synodical membership Wisconsin Lutheran College, Martin Luther College and Wisconsin Lutheran Seminary.
Realizing that Christian education never ends, St. John's enjoys a full offering of adult Bible classes through the year. Whether the Adult Refresher Course (an opportunity to better understand what we believe and teach, and thereby join our congregation, if desired) or any of our regular weekly studies, the Word is at the heart and center of all we do and share.
For more information regarding Christian Education at St. John's, please contact us!